I wear foundation daily and something was no longer doing the trick, IDK if it was the 191 brush by MAC that the girl sold me, my sponge applicator, or the foundation so yesterday, i went in and decided i needed an change. I spoke with this lovely man, who had the fiercest eyebrowns, and he told me that I had the right foundation for the coverage I wanted and then he used this wonderful brush to apply my foundation. Let me tell ya'll, I looked like an airbrushed beauty! It really made a difference with how my foundation looked and the coverage that it provided!
Saturday, I also bought some hair products...of course! I got Hawaiian Silky 14-1 to use as a moisturizer and so far so good. It has a light, creamy consistency and it smells amazing! I also got a round thermal brush, kind of like the one pictured below, except the brand is ION. I think I will try this the next time I blow dry, as opposed to using my comb attachment! I also bought a refill for my Silk Elements MegaSilk Moisture Treatment, this stuff is the truth.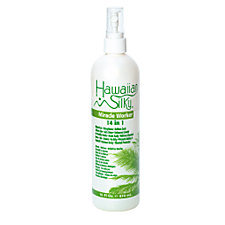 Well, thats it for today loves! I will have some more pics tomorrow!